465,000 RMB for each, the most expensive mobile phones: only 8 in the world, utilizing laser engraving

Release time:2021.07.30

Views:2501
465,000 RMB for each, the most expensive mobile phones: only 8 in the world, utilizing laser engraving
Speaking of the most expensive mobile phones, I believe most people's first reaction is Vertu, the manufacturer specializing in luxury mobile

phones. When it was a functional machine, it could not move millions of one, and it was very popular.
However, Vertu will not work in the era of smart phones. First, unlike functional phones, smart phones can be used for a few years. Generally, they

have to be replaced in 2 or 3 years. If you buy a Vertu, they have to be replaced in a few years. The cost is really high.
Many local rich men directly take the iPhone to customize and modify, such as changing it into a diamond inlaid one, making it into a pure gold

version, etc., rather than choosing Vertu.
Therefore, in the current luxury mobile phone market, there are more refitted mobile phones of some existing ordinary consumer brands.

For example, recently, the famous caviar launched a Huawei refitted machine with a price of up to 465,000 yuan.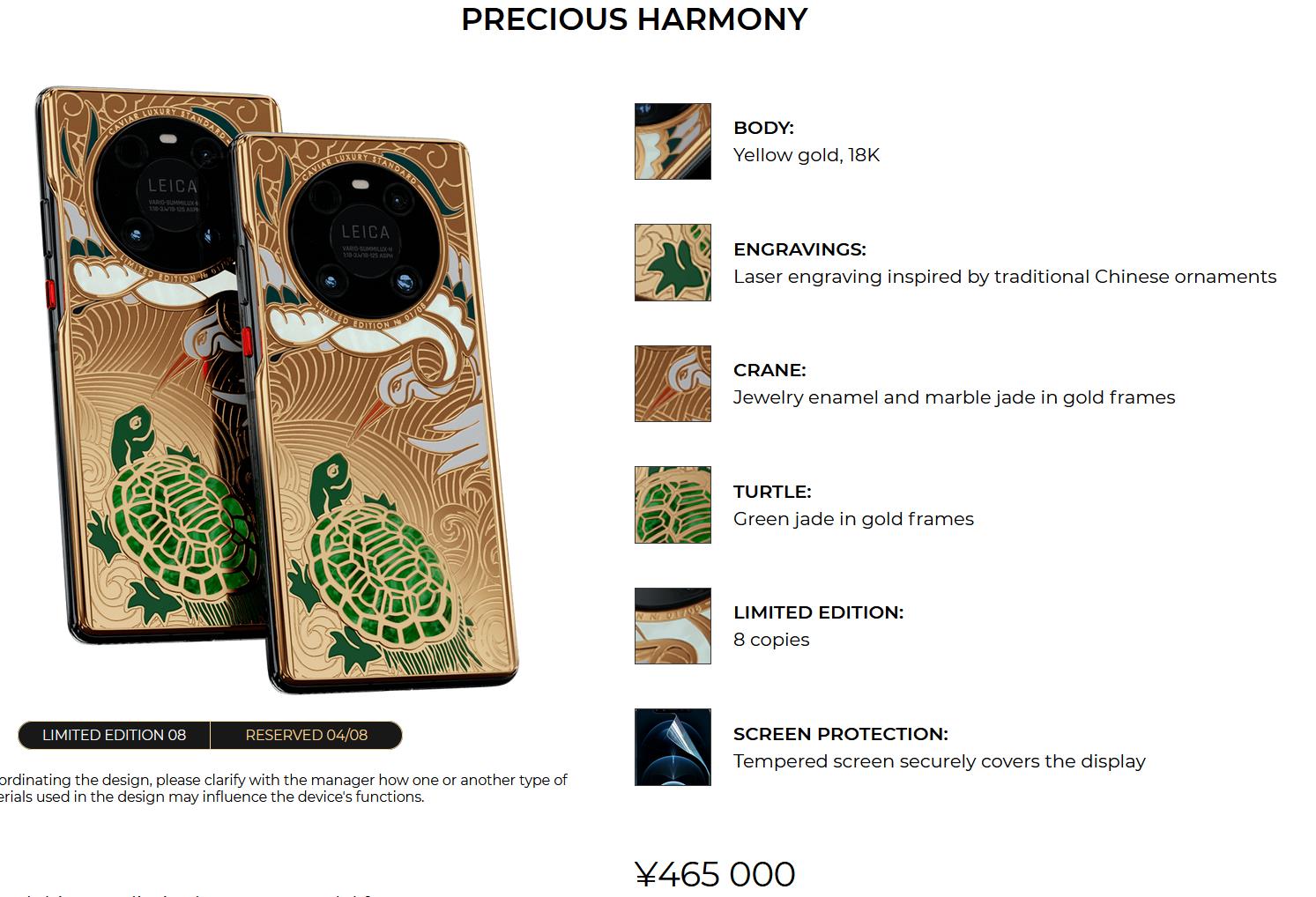 This 465,000 Huawei mobile phone is also a customized version of caviar based on Huawei mate40 pro, which is called "precious harmony"

version.
Why is it so expensive? Because the mobile phone body is made of 18K gold and laser carved Chinese elements. The material is jewelry enamel,

natural jade and gold frame.
At the same time, the back of the phone body is also printed with "turtle and crane", which has the symbolic significance of "extending the year of

turtles and cranes". At the same time, the turtle body is also made of gold, while the turtle shell is made of turquoise jade, and the shape of the

crane is made of enamel, natural jade and 18K gold.