New era of sheet metal processing: Han laser requests to fight!

Release time:2021.08.27

Views:2383
New era of sheet metal processing: Han laser requests to fight!
Han laser HF series fiber laser cutting machine
It provides global users with high-speed processing solutions for large format plates, high-end configuration and new upgrading,

condenses the technical precipitation of Han's laser for 12 years, focuses on the development of high-power optical fiber laser cutting

machines, integrates the optimal design of mechanical design, control system, optical devices, mechanical analysis and optical fiber

laser cutting process, and occupies the commanding height of optical fiber laser system integration technology, Ensure the highest

processing efficiency and top cutting quality. It has won many awards in the industrial field: National Science and technology progress

award, China's top ten products with good design, independent innovation and product quality.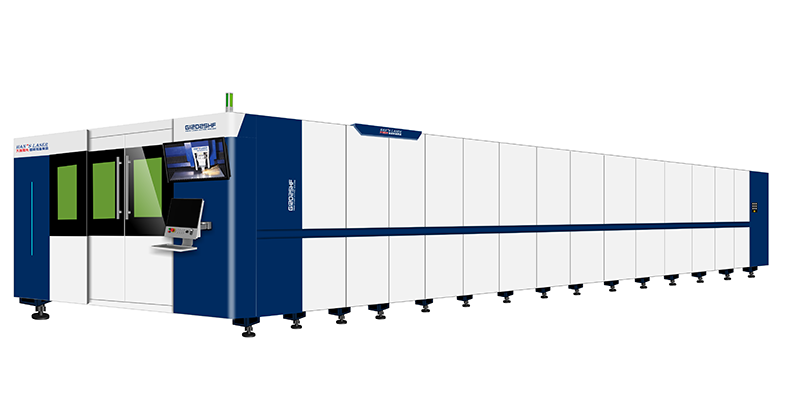 G12025hf ultra high power large platform precision fiber laser cutting machine is the latest high-end plate cutting equipment launched

by Han's laser. It is designed with mechatronics and advanced and reliable technology. The main function is to realize the unloading

processing of metal plates, which can achieve 12m × 2.5m at one time unloading processing of ultra large panel materials. The plate

type can be used for cutting and processing of carbon steel, stainless steel, aluminum alloy, copper and other metal plates; It has the

function of rapid non inductive perforation cutting; Intelligent control system is adopted, which is efficient and stable, embedded with

expert cutting process database and strong adaptability. High precision integrated main body design, integrated laser ablation

resistance and closed smoke and dust removal system, energy saving and environmental protection, with double worktables and

synchronous exchange function, loading and unloading can be both achieved.