Han's Laser launched 30W ultraviolet picosecond laser that verified and approved for mass production and listing on the market

Release time:2022.11.18

Views:656
Picosecond laser is a kind of ultra fast laser. In the field of precision micro processing applications, picosecond laser has become the focus of the industry. Han's picosecond lasers have been shipped in batches since 2019. According to the industry monitoring data, the shipment of Han's laser picosecond lasers has accounted for more than half of the domestic market in the past three years. The quality of the picosecond lasers has been verified in batches and has been fully recognized by major customers in the industry.

With the continuous and in-depth promotion of intelligent manufacturing, the industry demand is moving towards the micro processing field of "hyperfine", "ultra precision", "low damage" and "high efficiency". The high-performance, high stability and high power UV picosecond laser has become the market demand hot spot. Han's Laser has actively responded to the market demand by launching its flagship product - 30W UV picosecond laser.

HL-PS-355-30 is a cost-effective industrial picosecond laser developed by Han's Laser based on DRACO series picosecond laser platform to meet the market demand. It has excellent technical parameters and ultra-high power stability. It has passed the field test of industry benchmark customers, met the general needs of most markets, and can customize the technical parameters according to the special needs of customers.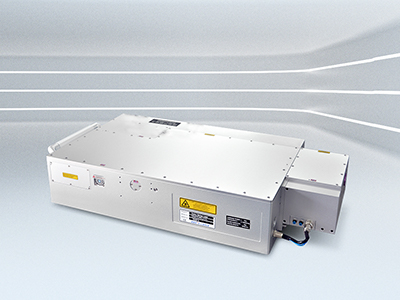 With its unique leading edge in precision micromachining, 30W ultraviolet picosecond laser has been widely used. Especially for the micro processing of brittle materials such as sapphire, glass and ceramics, fine forming of super-hard materials and micro processing of flexible PCB boards, it can fully solve the micro processing bottleneck of panel display, photovoltaic, semiconductor and other industries. Its reliability has been fully affirmed by thousands of lasers in the stable operation of 24/7 industrial environment.

Main process applications:
LED and OLED engraving, cutting and drawing
5G flexible printed circuit cutting and drilling
Ceramic and ITO drilling and engraving
Solar cell engraving and drilling
PI film cutting

In order to ensure the production quality and reliability of the product, the inspection is interspersed in all production links, and the process is ensured to be implemented through the MES system. Each 30W picosecond ultraviolet laser must pass the aging stability test and vibration stability test before going offline.